Welcome to episode number 9, where we talk about the calling of healing others through the repercussions of addiction. I love Instagram and am always captured by Kimberly's beautiful graphic of a dragonfly, along with her prayer requests and #talkitovertuesday posts.
What I didn't know was the beautiful breath-taking story beneath her calling and ministry.
In this episode, Kimberly walks us through her own passions of bible journaling, Jesus, writing, and even dating her own husband.
What you don't want to miss is her story on how her passion for helping others through the pain of living with an addict blossomed! I hope you fall in love with her story and ministry like I did.
About the Dragonfly Momma
Kimberly Dewberry is a mom of six wonderful children and three furbabies. While her children have migrated outside the home, she is an amazing wife of six years to her husband Patrick.
She's a true Texas gal who was born and raised just outside of Dallas.This momma's ultimate passion is Jesus.Kimberly loves sharing devotions, encouragement, and hope on her blog.Writing is what makes this momma feel at home.
In the morning, you probably would see her searching for the words God has for her.
Have you ever thought of Bible journaling?
Kimberly's creative side swayed her to try it and she's found a deeper connection in the verses since then.
In addition, she loves to color in stress-relief coloring books. Kimberly works as vice president of secondary mortgage operations at a North Texas bank, and when she's not working she loves going on adventures with her husband.
Her Story Behind the Passion for Healing Others Through the Repercussions of Addiction
Kimberly's dad started drinking after she turned 15. For years she thought it was her fault. Her parents separated and her dad's addiction led into prescription pain-killers. For years her family didn't know where her dad was. He either lived in homeless shelters or on the streets of Dallas wherever he could lay his head.
One day Kimberly received a phone call from her Aunt. They found her dad in the hospital, but they also discovered he had stomach cancer. Her family decided together to go visit her dad and the weeks following changed her life.
Her dad's diagnosis ended up being terminal. He needed hospice care, but how does a homeless man receive home care? Kimberly's family, her mom included, decided together to bring him home. For three weeks, the family received a gift from God, time with her dad like they had before the addition took place.
God had brought him back to his loved ones and it's a gift their family will never forget.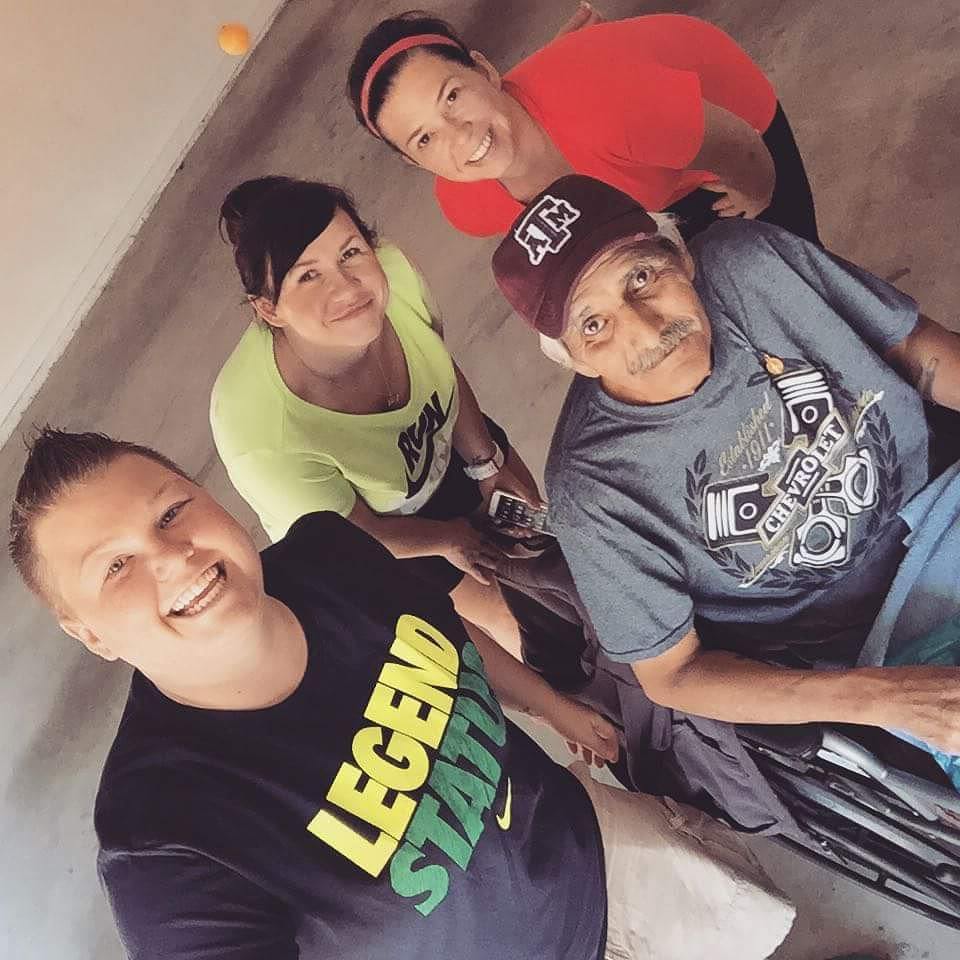 Where Kimberly's Calling Began
Through this God opened Kimberly's eyes to her husband's addiction and now with God, her marriage is stronger than ever.
After the passing of her dad, Kimberly started attending the 12 step program. She started the journey to her own recovery, recovery for living with an alcoholic.
That's when she felt called to write a book and encourage others that they are not alone.
This momma found her calling to help others through the lack of resources available when she needed someone. The truth is a lot of people think the 12 step program and other addiction support groups are just for the person with the addiction.
But, they are also for family members and friends who deal with the emotions of living with the addict.
In fact, Kimberly uses her blog to guide women to their own journey of recovery. Healing others through the repercussions of addiction is a true passion and calling for some.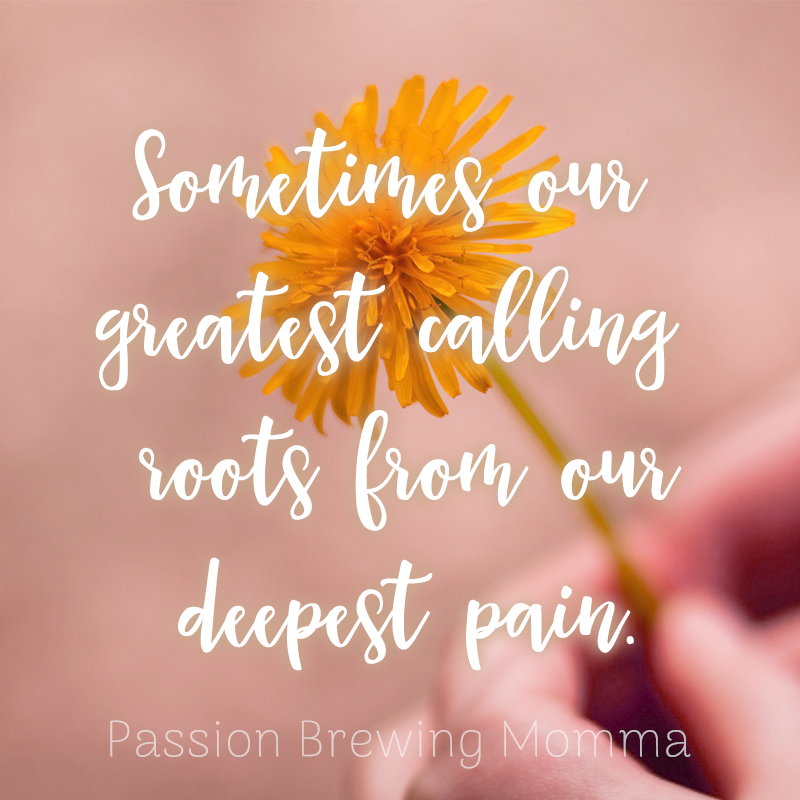 What Does the Dragonfly Symbolize?
One of my favorite parts of Kimberly's ministry is her logo of the dragonfly. The dragonfly symbolizes transformation.
It also stands for wisdom, light, change, and adaptability in life.
Dragonflies are thought to show up in people's lives to remind them that they need to bring lightness and a joy into their life.
As Kimberly puts it, "I have been transformed much like a dragonfly. Jesus has brought me wisdom, changed my life, transformed my thinking, brought light to what was once darkness, and continually helps me adapt to my circumstances. Jesus is my joy and light."
How to Get Started with Bible Journaling
Thinking of passing this passion by because you're not artistic, or creative. Yeah, me either, but it's worth a try! As I tell my daughter, we can't be good at everything, but we should still try things out.
Kimberly likes to play around with hand-lettering, but there are bible journals you can buy that already have the hand drawn pretty graphic in them.
In the show, she recommended the Inspire Bible.
Yes, this might be one of my future purchases!
Want some inspiration? Kimberly gets some of her ideas off of Pinterest. She also follows Illustrated Faith on Instagram.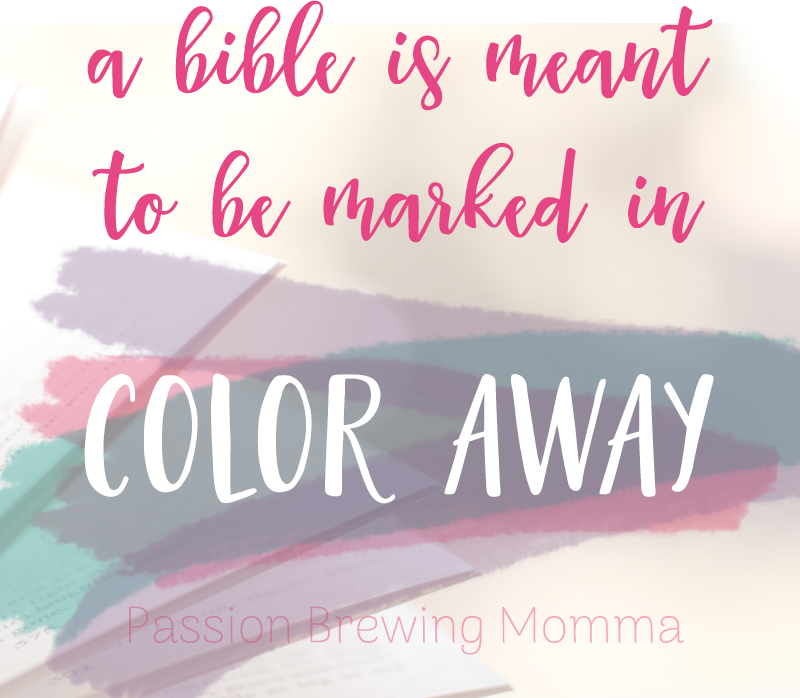 Interested in Healing Others Through the Repercussions of Addiction?
The first place to start when your thinking about encouraging others with addiction is to heal yourself. Kimberly recommends getting involved with Celebrate Recovery, or a 12 step program. This will open your eyes to the realness of addiction. She also offers personal mentor services on her site FREE of charge!
Kimberly's Favorite Bible Study Dish to Bring:
Okay, we all have that one dish that we run to in a pitch-in crisis. Kimberly's favorite go-to is a Breakfast Casserole Dish. Everyone loves breakfast, right? She was so kind to share her recipe with us.
Here's the creator of her dish, check it out!
---
Breakfast Casserole Dish
1 pkg crescent rolls
1 lb mild sausage, browned and drained
6 eggs, beaten
2 cups shredded cheddar cheese
Preheat your oven to 350. Take a 9×13 pan and spray it with Pam. Roll out crescent rolls in the bottom of the pan.
Top with an even layer of browned and drained sausage:
Then pour in beaten eggs:
And top with cheese!
Bake at 350 for 30 mins.
If you want to have this for breakfast, you can brown your sausage the night before.
Keep it in the refrigerator until morning. Then all you have to do in the morning is put
everything together and you have a quick and easy breakfast!
For a vegetarian option: you could substitute the sausage for morning star sausage, or put in some of your favorite vegetables!
---
Here's an outline of the sweet stuff in episode nine:
Kimberly's passion for healing others through the repercussions of addiction
The beautiful story behind her ministry
Where to start with Bible journaling
Things to consider before getting started with ministering to those with addiction
May your day be filled with transformation, some time to doodle in your bible, and a little bit of sunshine. For we never know what goodness the day can bring until we fully love who we are.
Here are the resources we discussed in the show:
How to Connect with Kimberly:
Where to find me:
To subscribe find me on your podcast app. If you don't have an app here's some I suggest:
For Android-Podcast Addict
---
Subscribe
Join the newsletter to get the latest updates.
---
---