Welcome to episode number 8 where we dig into 7 healthy habits for moms.  After stumbling across a momma with a passion for fitness I noticed she also encourages mompreneurs to live a healthier lifestyle. Not only is she an advocate for health and wellness, but she helps women and small families build their business brand and identity.
Let's just say I have a hard time choosing between the right food for me and purchasing a family size bag of Oreos.
How do I know if eating healthy and getting my body into exercise mode is really worth it?
Our special momma, Rosemarie Gonzalez, walks us through healthy habits to live by from her personal struggle of balancing her calling and mom-life. I truly hope you find her story as inspiring and encouraging as I do.
About the Birth N Wellness Hub Momma
Rosemarie is a lovely wife and mom of four beautiful children from ages 3-12. She's a New Yorker who is foremost passionate about following Christ. After ten years of holding a passion for graphic design, a new passion emerged from her own personal experience.
After two c-sections, Rosemarie delivered her third child naturally. She decided she wanted to educate women on finding the best choice for their child-birthing options. As she puts it, some women don't know they have more than one option. Moms can actually interview other physicians to find the best one that suits her plan for delivery.
However, she's a strong advocate of helping women tap into their God-given instincts for a natural birth.
Not only is she a mom with a passion for graphic design and doula services, she owns another passion from another journey in her life. Through the motions of motherhood and as a business owner she lost sight of her own health.
So, that's when her passion to be a fitness coach blossomed. Now, she's a writer and encourager on the online platform at Birth N Wellness Hub. Here you will find Rosemarie's callings wrapped together to bless many women among her. She dives into mommyhood, wellness, fitness, and birthing stories and options. Here are 10 workouts she recommends for busy moms.
7 Healthy Habits for Moms & Mompreneurs
Healthy habits can be hard to keep in the craziness of mom-life. It's tough raising kids, working on things we love to do, and fueling our bodies with what we need to keep up.
That's why I love Rosemarie's 7 healthy habits for mompreneurs. Because let's face it work-at-home mom or not, having a passion and calling for something can be a part-time job in itself.
So here's an overview. You can listen to this podcast to find out her tips in greater detail along with my personal favorite, or check out her blog post on these 7 healthy habits.
Get enough sleep
Eat right and exercise
Set time with the kids
Set your work hours, but be flexible
Get some personal development time
Have some you time
Step outside and take in some Vitamin D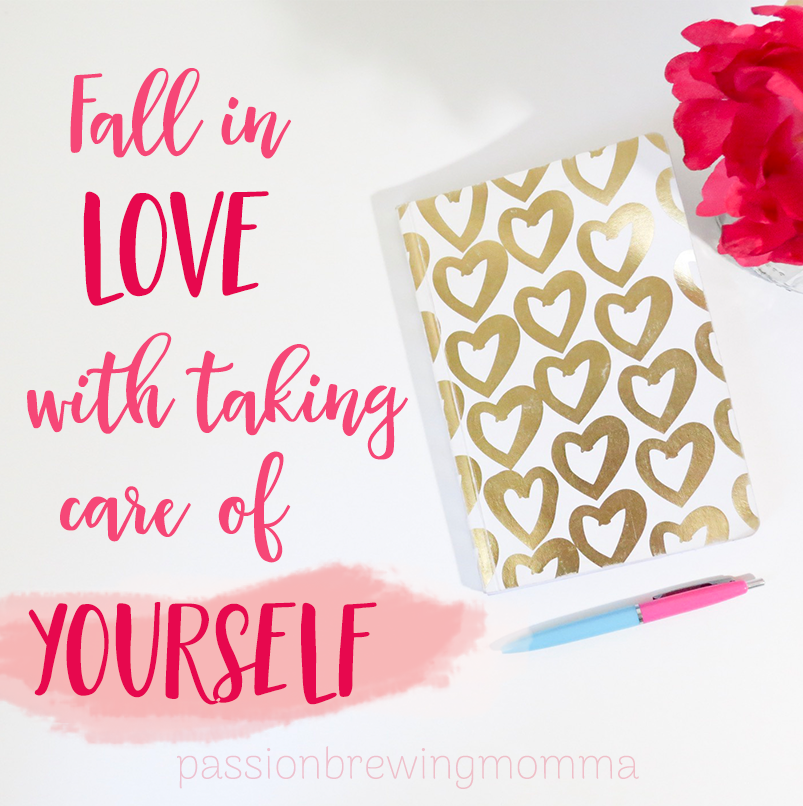 Here are 10 things I would have told myself when I became a mom.
How to Start A Passion for Encouraging Healthy Living
The great thing about being interested in encouraging others to make healthier choices is that you can use your own personal struggle. You can share your story on online groups and these groups make good accountability partners for yourself too.
If your heart still is tugging a little deeper into this passion you could always go to school to become certified as a personal trainer or group fitness instructor. In fact, that's what Rosemarie is doing right now!
One of Rosemarie's favorite quotes:
Everything you want is on the other side of fear.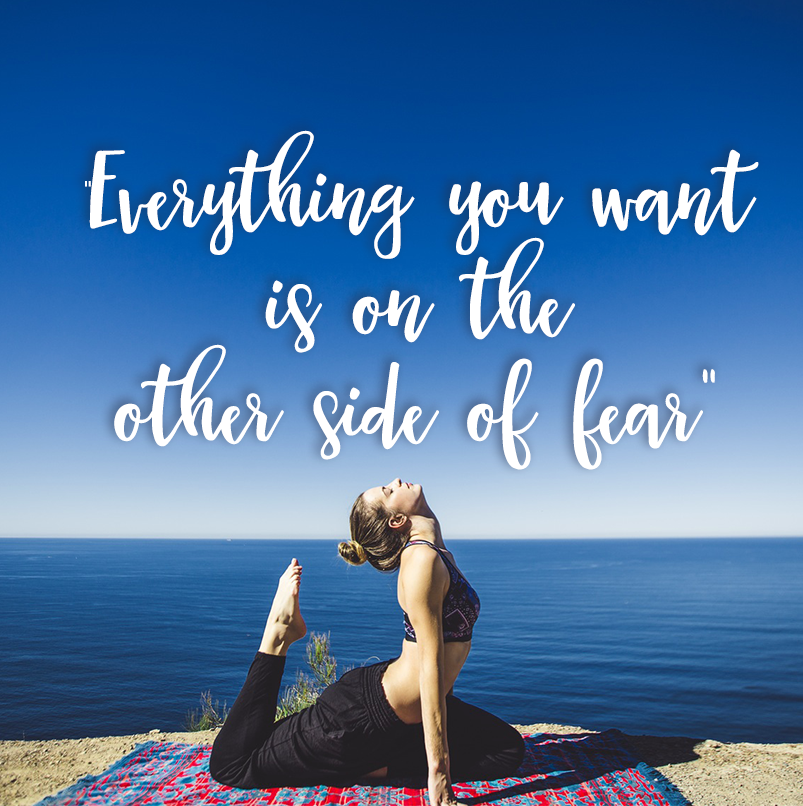 Rosemarie's Healthy Way to Fix a Sweet Tooth
Okay, I have to admit my addiction to sweets. This is my first pregnancy where I actually have to watch my sugar and carb intake. So, for those mommas like me with a die hard sweet tooth, I had to ask Rosemarie for some of her favorite recipes. Here are three of her fixes she uses.
Chocolate Chip Cookies From one of my favorite Cookbooks:
Serves: 26 (1 Cookie each)
Prep Time: 20 min
Cooking Time: 16 min
What You Will Need:
3 Cups almond flour
1 tsp. Baking Soda, gluten free
¼ tsp. Sea salt (or Himalayan salt)
¼ Cup Extra virgin organic coconut oil, melted
¼ Cup Pure maple syrup (or raw honey)
1 Large egg
2 Large egg whites (1/4 Cup)
1 tsp Pure vanilla extract
½ Cup Semi-Sweet (or dark) Chocolate ChipsDirections:
– Preheat oven to 375
– Line two baking sheets with parchment paper and set aside.
– In a Medium bowl mix almond flour, baking soda, and sea salt. Set aside.
– Beat oil and maple syrup in a large mixing bowl until creamy for about 4-5 minute.
– Add egg, egg whites, and vanilla extract; beat for an additional 2 minutes.
– Mix almond flour mixture into egg mixture until blended and add chocolate chips. Continue to mix until all is blended.
– Drop by rounded Tbsp. onto a baking sheet. flatten cookies with a spatula and bake for 14-16 Minutes, or until golden brown.Enjoy 🙂
---
Vegan Chocolate Protein Shake with Oats (helps with my afternoon cravings and a quick energy boost)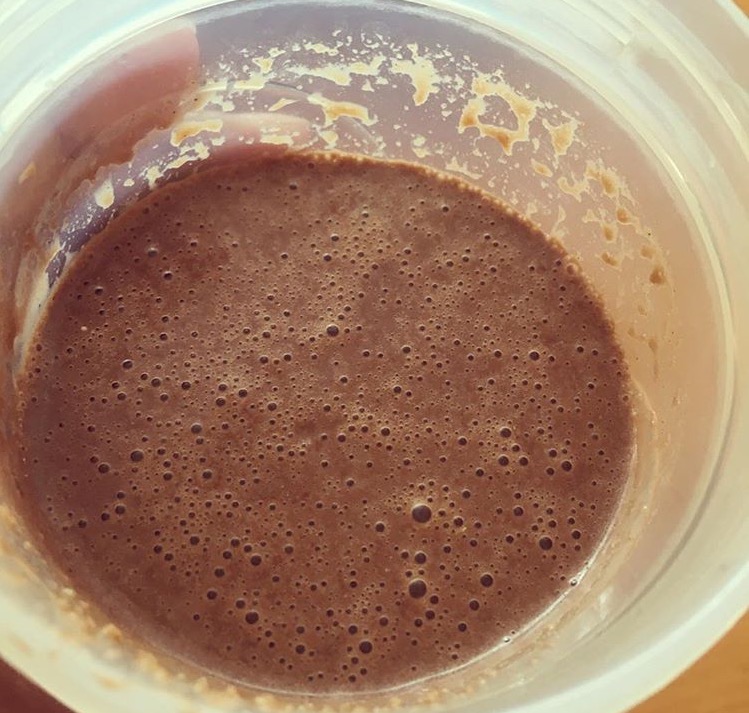 -1 Scoop of your favorite Chocolate protein Shake-9 Ounces of Unsweetened Coconut Milk-3 Ounces of Water-1 Tablespoon of almond butter-1/4 Cups of Organic rolled oats Directions:Blend together in a blender
poor and Enjoy 🙂
---
Turmeric and Milk Tea (Helps with night time cravings and keeps me calm and relaxed before bed)
-1 Cup of Unsweetened Coconut Milk (or Unsweetened Almond milk)-1/2 tsp of Turmeric-1/4 tsp of cinnamon-1/8 tsp of Ginger powder-1/2 tsp of pure maple syrup-smidgen of Cayenne pepper -smidgen of black pepper Directions:Mix and heat together in a pot over medium heat. Serve and Enjoy 🙂
---
Here's an Outline of the Sweet Stuff in Episode Eight:
Rosemarie's passion for graphics design, childbirth education, and health & wellness
How she balances mom-life and time for her
7 healthy habits for moms with a passion and mompreneurs
An inside peak of what she does as a doula
How to start having a passion for encouraging healthy living
Did you miss the last Passion Brewing Momma Episode? Find out why every mom should have bucket list goals.
How to Connect with Rosemarie:
Blog: Birth N Wellness Hub
---
Subscribe
Join the newsletter to get the latest updates.
---
---