Welcome to episode number 7: Why Every Mom Needs Bucket List Goals.
Do you want more time to do those things pressing on your heart this year?
Feeling a little hopeless and exhausted already from those little minions running around?
Honestly, I hate goals. I never finish them. And I often feel limited in making my goals while being a mom too. And let's not even go into New Year Resolutions. Last year I made a goal to Run the Year. Yes, 2016 miles worth. That's 5.5 miles a day!
I'm not a runner, but I've always wanted to be. Why not challenge myself to a year-long goal that I might keep.
January went smoothly. A little exhausting considering my legs were in no shape to even run a mile. February I had logged into my goal of 3 miles a day, but in March my legs ached and eventually from the lack of preparation into such a big goal. I got shin splints.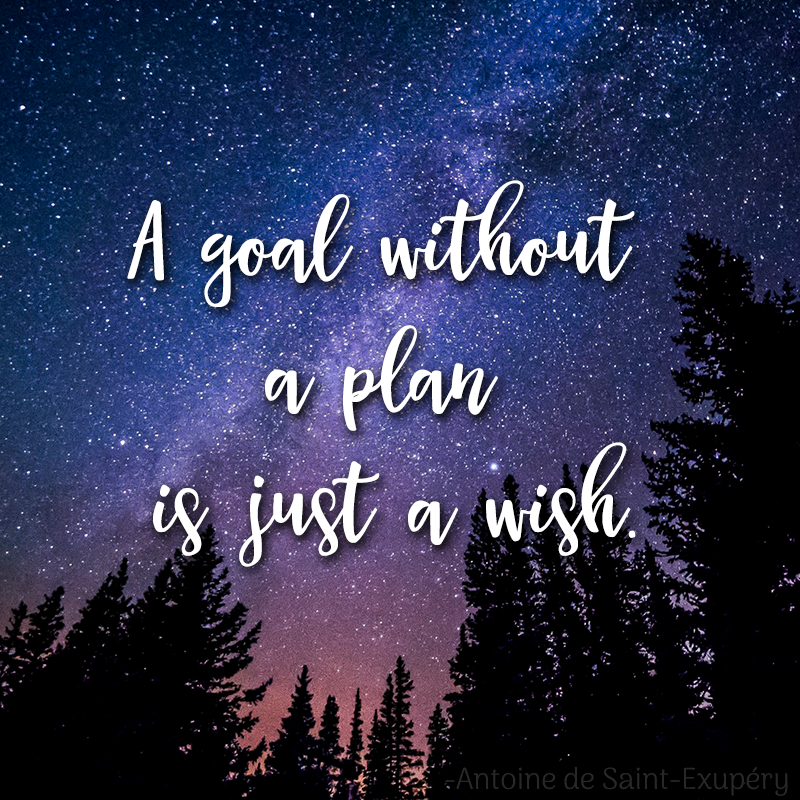 Sure I could have finished running the year, but how much damage would I have endured due to my lack of training before I made such a big goal.
I'm not discouraging goals, but I am encouraging us to think about goals in a new way.
So instead of making a goal to run 5.5 miles a day. I could have created a more realistic goal for myself of I will run 2.5 miles a day by June 1. Or I will run a mile three times a week by June first. Or to simply decide to make healthy dinners rather than ones full of carbs.
The problem with goals is a lot of us make goals that are unrealistic. In return, our goals turn into maybes.
Goals become who we are rather than what we want to accomplish.
So How Can We Look At Goals Differently?
I love a to-do list. I like to complete something before I move onto the next thing. But honestly, goals feel more like one more thing I have to do.
They are overwhelming.
A bit exhausting.
And, they are constantly reminding me of how much I fail.
And eventually, my goals get thrown in the back of my closet with my misfit clothes I'll wear someday.
So why am I blabbering about the nonsense of goals if they don't work?
4 Ways to Make Goals More Appealing
If we don't have goals we are working towards absolutely nothing. The things we want to do are put on the back burner left to brew in our minds. The places we want to go start to feel impossible because they remain pins on our Pinterest board. And the friendships and relationships we crave only are in our dream world because we've decided goals only make us feel worse about who we are.
Goals can actually move us into the direction we want to go. If we decide to let goals dictate where we want to be instead of who we are, they move us towards the direction we want to go.
Having goals means we are working towards living a more purpose-filled life.
If we make small goals that are realistic they are more achievable.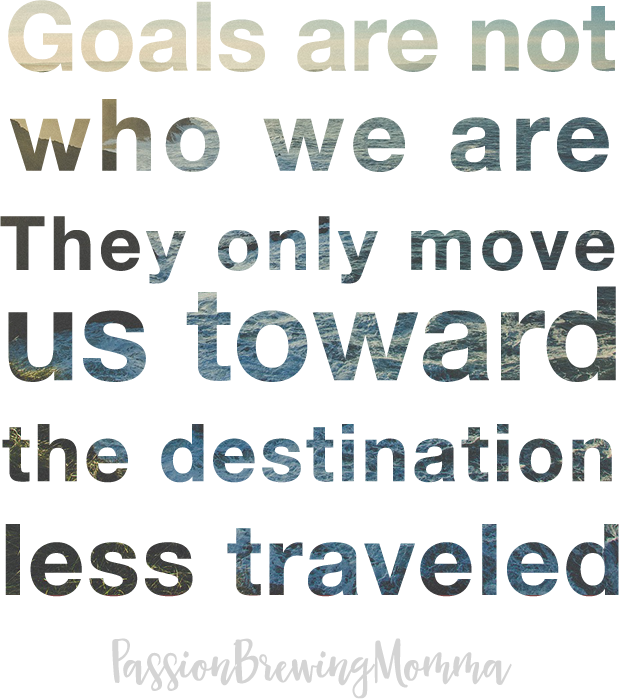 So here's what I suggest to try. And just because this helped me doesn't mean that it's right for you.
Everyone works different, but I think it's worth a try. Last year, I created a bucket list with goals that helped me stay focused on where I wanted to be at the end of the year.
I took a dollar store 4×6 and some cute clearance tape to make a background. You could use scrapbook paper or even an inspirational picture. Then I bought some letter stickers, this was before I owned a Cricut, and labeled the frame. My bucket list and made a number list. On the glass of the picture frame, I started marking things I wanted to accomplish throughout the year and the month I wanted to complete them.
Try the DIY Bucket-List Photo-frame Craft!
I put this frame where I could see it every day. You could also make a list and put it on your bathroom mirror.
Need some more motivation to set goals? Try a reward system. Go check out what Shelby says about goal setting.
So What Should You Put on Your Bucket List Goals?
First, think about what you really want to do this year.
Do you want to start a blog?
Maybe you want to make more time to do those crafts sitting in the back of your closet.
How about making some more friends you can talk with?
Just remember, every mom needs something for herself. Make it a priority to list at least one to two things on your bucket list for yourself.
The second thing to think about is your values.
What are some things that you could feel happy about when you end your day?
What things are pressing on your heart that needs to be changed?
Check out how to set goals that matter!
---
Here's an outline of the sweet stuff in episode seven:
Why goals never work
How to look at goals in a new way
Why every mom needs bucket list goals
This Week's Momma Challenge
I want you to create your bucket list goals. And if it's way past January, still make one! Remember this is not another to-do list. It's the key to change our maybe's into something. For if we never make a destination for where we're going we'll never set sail.
I hope I have your mind brewing on some new destinations for you this year.
Thanks for stopping by and I hope you enjoy the show!
May your bucket list be filled with hope, new beginnings, and a little time for you. For we never know what goodness the day can bring until we fully love who we are.
Once you listen, feel free to leave a comment/suggestion/question below. Are you a momma that has a passion for something and want to share with us? Email me at passionbrewingmomma@gmail.com. I'd love to connect and hear your story!
Did you miss the last episode?
Check out how to make more out of your day with Kimberly Amici!
Where to find me:
To subscribe find me on your podcast app. If you don't have an app here's some I suggest:
For Android-Podcast Addict
---
Subscribe
Join the newsletter to get the latest updates.
---
---