Have you ever felt a barrier to the joy you see in others?
Living a purposeful life feels meaningless when you throw dirty diapers and laundry into the mix. But, when we dig into this barrier that most of us hold, we start breaking down purpose on a whole new level.
For me, starting is always easier than finishing. I know some of you can relate to this.
This probably would be the first weakness my mom would point out.
For some reason, in the fall I get a crafty urge to make things. I have only completely finished a few of the hundred craft projects I started (okay probably not a hundred lol).
You can ask my closet full of unfinished crafts if you don't believe me.
But, this start to breaking the biggest barrier of all will be an ongoing process.
Thank goodness, because I'm not a girl who finishes what I start!
In this episode, you are going to get a peek into my biggest darkest mess as a mom.
When my kids first started walking into my room all I could think was, how precious.
But, those precious little footsteps turned quickly into a grumbling momma bear when my life hit a pretty rough road.
What I didn't know was that I was creating and continually building a barrier towards the very person who gave me a purpose beyond borders.
Bravely Breaking the Barrier of Perfect
It's not easy breaking the habit of seeing everyone else's life as perfect. When I hit a rough spot a couple of years ago, everyone around me started looking brighter and flashier.
My husband, a man who sets his mind to finish what he starts, decided he wanted to make a change in his life.
While his alarm clock rang and the sound of his running shoes hit the floor, I continued to get nestled in my warm bed feeling hopeless.
While the blender spun around his protein powder and banana, all I craved was a big plate full of hash browns and ice cream for dessert.
My jeans fit snuggly around my waist while he was excited about fitting into a smaller pair of jeans.
The joy of life in others didn't stop there, my friends wore smiles and joy way better than I could put on. They spoke to their children in a breathtaking manner. And, they could tackle meltdowns over sharing without breaking down alone in their bathroom.
Everything in everybody else's life seemed knitted together perfectly.
Not to mention Facebook. The place where I ran to most whenever I felt overwhelmed, defeated and lonely was the same place that knocked me down two more flights of stairs. Let me remind you of a Facebook scroll in just a few words.
Perfect Marriage, Perfect Friends, Perfect life.
Let me tell you. My marriage is far less romantic, my friends are far less there, and my life is a jumbo ball of knots compared to what I see.
Two years after being a stay-at-home mom I still couldn't figure out how to keep an orderly house, or my emotions in check. Long enough start to find something for me too!
Before I started writing at night, before my heart started beating again, I was lost. I was angry.
In addition to my son, I lost my dad to cancer and my childhood best friend from an asthma attack.
In spite of my anger, I had to know if God was real. I had to see if there were any flaws in the bible that I stored by my bedside untouched.
Never in my life had I been so intrigued to read the bible, but that's where I started breaking that same barrier I created.
Honestly, I didn't even know it was there until my life as a mom felt unbearable and lifeless.
Living a purposeful life is far more reachable when we understand what we are dealing with on the inside.
Let's focus of this.
Stop thinking perfect is a thing.
I stumbled on this saying from Al Carraway's blog, go check out what she has to say about achieving perfection.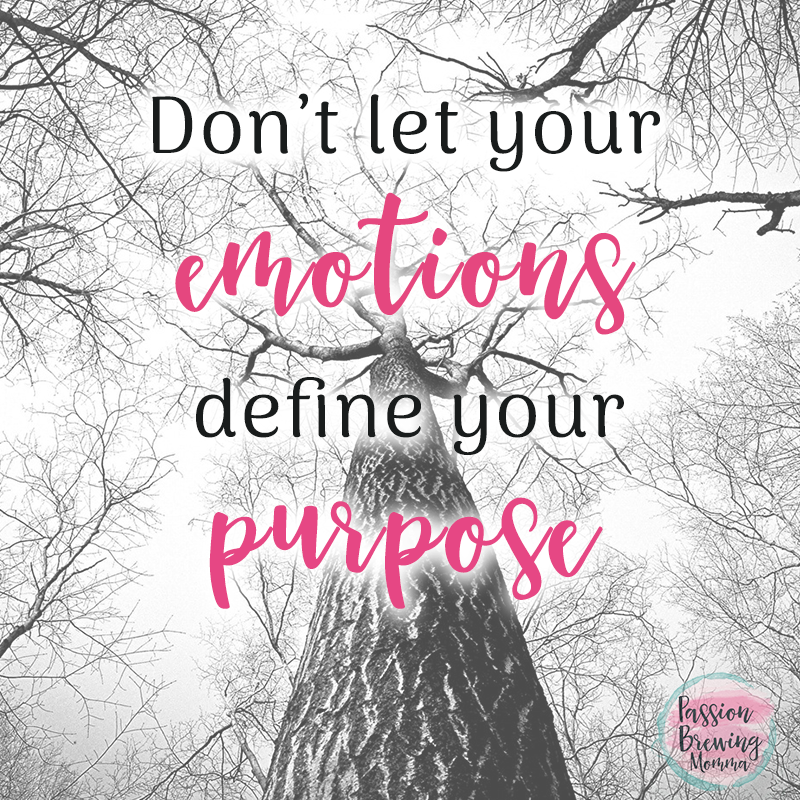 Living a Purposeful Life in the Midst of Mom Life
When we're angry or dealing with grief, or just plain frustrated with life, it's hard not to bottle up our emotions.
We stuff. We create barriers around the people we love and in the one whom we should rely on the most, God.
In the midst of raw emotions, I started slowing praying to God to fix me, to show me that He was real.
I woke up in the morning before my kids only to find an error that would tell me God was not real.In the meantime, God worked through me in the messages on Sunday morning, talking about opening our heart to Him.
My anger started getting less tense.
It eased as I felt the Holy Spirit move through me during worship. Something inside me challenged me to open my hands during worship, so I did.
Why not see what it was all about?
And let me tell you I felt weird at first.
As I put my hands up I felt the eyes of everyone else in the room look at me. Of course, they didn't, but worshipping like this made me feel like I stuck out.
But…
for the first time, I finally understood why people do those crazy things with their hands during worship.
I felt God's presence move through me, not around me. The more I sang, the more I opened my hands, the more my heart lifted from the weights holding me down.
It was in the tiny step of opening myself to the unknown, that God took everything that had been weighing me down for years. Then I knew God was real.
Living a purposeful life can feel out of reach when we can't even handle the mess of mom life.
It's hard in the middle of mom life to deal with our own emotions. What mom can balance potty training, homework, cooking a nice meal, and dealing handling our emotions when life gives the unexpected?
Sometimes the bravest thing we can do is let go.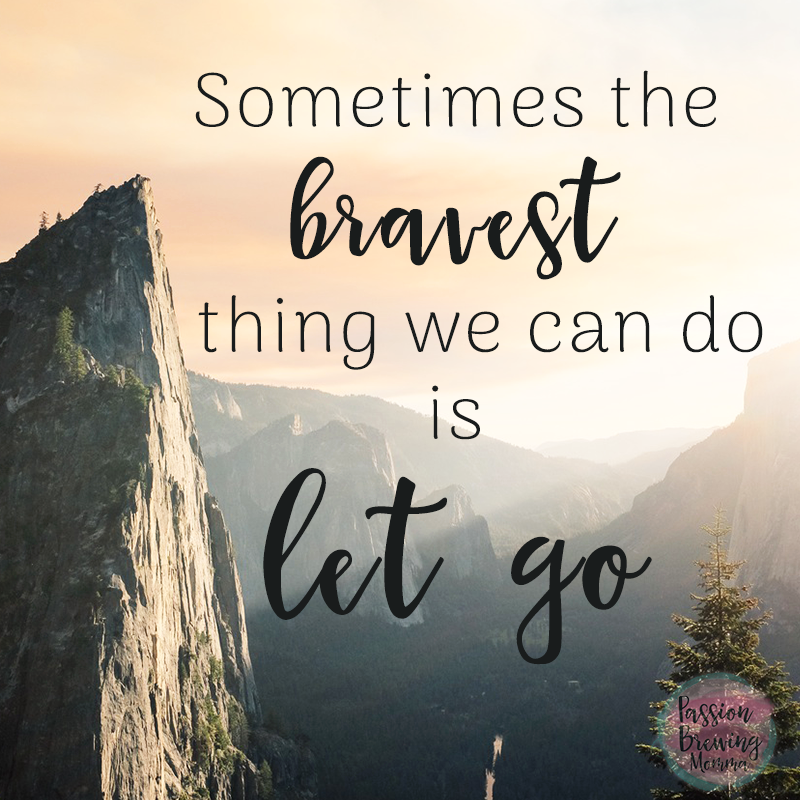 As women, we struggle to let go of our control to handle everything on our own.
It's hard for us to let go of the mess going deep inside, and let God do His work in us.
When we bravely take the effort to have God work in us, He takes our hand to walk us through the parts that seem breakable.
Check out these 4 strategies for overcoming perfectionism.
This Week's Momma Challenge
For this week's momma challenge, I encourage your open your heart to God in prayer. Give him your the problems you're facing today, big or small. Take 3-5 minutes for prayer on this specific topic. Did you miss the last momma challenge? Check it out here.
---
Here's an outline of the sweet stuff in episode four:
Bravely breaking the biggest barrier of all
When the joy of others feels unreachable in your life
The first step to living a purposeful life
Thank you for stopping by, I hope you enjoy the show! I promise you mommas bravely breaking these barriers, to others and God will help you find the purest joy mom life can hold.
May your day be filled with God's grace and strength, a giggle here and there, and a little bit of sunshine. For we never know what goodness the day can bring until we fully love who we are.
Once you listen, feel free to leave a comment/suggestion/question below. Are you a momma that has a passion for something and want to share with us? Email me at passionbrewingmomma@gmail.com. I'd love to connect and hear your story!
Did you miss the last episode?
Check out my this Passion Brewing Momma podcast about making time for YOU.
Resources:
Where to find me:
To subscribe find me on your podcast app. If you don't have an app here's some I suggest:
For Android-Podcast Addict
---
Subscribe
Join the newsletter to get the latest updates.
---
---