Making Time For Yourself
What's more important than to make time for what we love?
Of course, all of us moms love our children, but what about that opportunity to sit down and read a book? How about making time for the love of art or crafts? And, what if you don't know what you love to do?
Let's be honest, making time for yourself can be hard as a mom! Some of us are blessed with people who can watch our kids while we get a bit of time alone. Other moms, like myself, fit every babysitting opportunity to take a date night with our husband.
Do you struggle with wrapping your mind around fitting YOU time in your schedule?
If so, I get it and this podcast is just for you!
Laundry, dishes, bills, grocery shopping, yard upkeep, food making, bath time, snuggles, keeping your kids from permanent meltdowns, God time, helping a friend out, dedication to strengthening your marriage, and whatever else pops into the schedule.
We're busy.
We feel responsible for managing it all, and if we don't the world around us will cave in.
Maybe even stop turning!
Our schedule is LIMITED.
And if you're like me, you often leave yourself off the schedule.
But, just like we invest in our relationship with God, our kids, and our marriage, we have to invest in whom God created us to be too.
The truth is God wants us to make time for what we love, not only our husband and our kids but for things we personally love.
Have you ever thought— I wish there was more time for me?
I wish I could have a moment to myself to BREATHE!
We all need time to refuel ourselves without feeling guilty about it!
In fact, our limitations are within our decisions to choose what we do.
Making time for you is possible if we chose to make it happen!
Do you struggle with putting yourself first? Ellen G. Goldman talks about 8 ways to put yourself on your priority list. I struggle with these myself and some of her suggestions I have actually implemented, so check them out too!
Making Time For Yourself as a Mom
I wish I could tell you making time for yourself as a mom is as easy as making a homemade pie (okay, I wish making homemade pies were easy to make too!)
But, like most things making time for you takes a bit of hard work.
Around the time I started fitting me into my schedule was about the same time my children stopped taking naps.
So if I wanted me time I had to make room for it.
So, I started getting up early and sacrificing the few extra hours of sleep I would have had.
Now before you start getting discouraged by the sound of your alarm clock, there's nothing sweeter than waking up to silence. (And the smell of coffee beans brewing in the morning!)
It's not easy to commit to this, especially if you love to sleep!
But, there's something about waking up to refuel yourself before refueling those who need you the most.
It changes the way we interact, it moves our tone of voice into something a tone that's more compassionate, and it changes our perspective because we don't feel so overwhelmed.
The small sacrifice we start out with turns into a bigger gain.
Here are some more tips I found on finding time for you as a mom!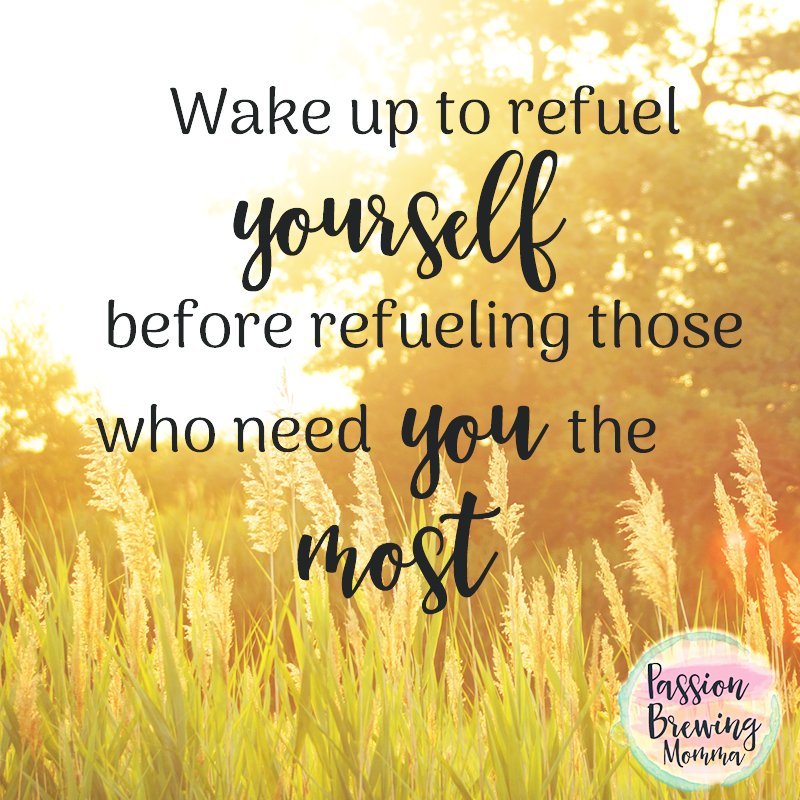 Let's Make Time For What You Love
If you're not a morning person, never have been, you could also try staying up after your kids go to bed. Either way, morning or night, we can still get the great benefit of finding ourselves.
Now I have been both a night owl and a morning riser. Each one has its own perks and disadvantages.
I like waking up before the kids get up because I'm a nicer person when I don't have to wake up and immediately fix breakfast.
On the other hand, my habit to hit the snooze button in the morning leaves me with less time than at night.
Do what works for you and your schedule.
Just because your whole life you've been known as the night owl, doesn't mean you can't switch to a morning riser, vice versa.  It won't be easy, but it's not impossible to make it happen.
Give yourself time to adjust.
Don't beat yourself up for not getting up, or staying up late.
Give yourself grace!
Already you might have an idea of what this time looks like for you. Even if you start out with a small about of time. Let's say 10-20 minutes.
This one small step will lead you to take bigger steps once you find that sweet spot of what you're really passionate about.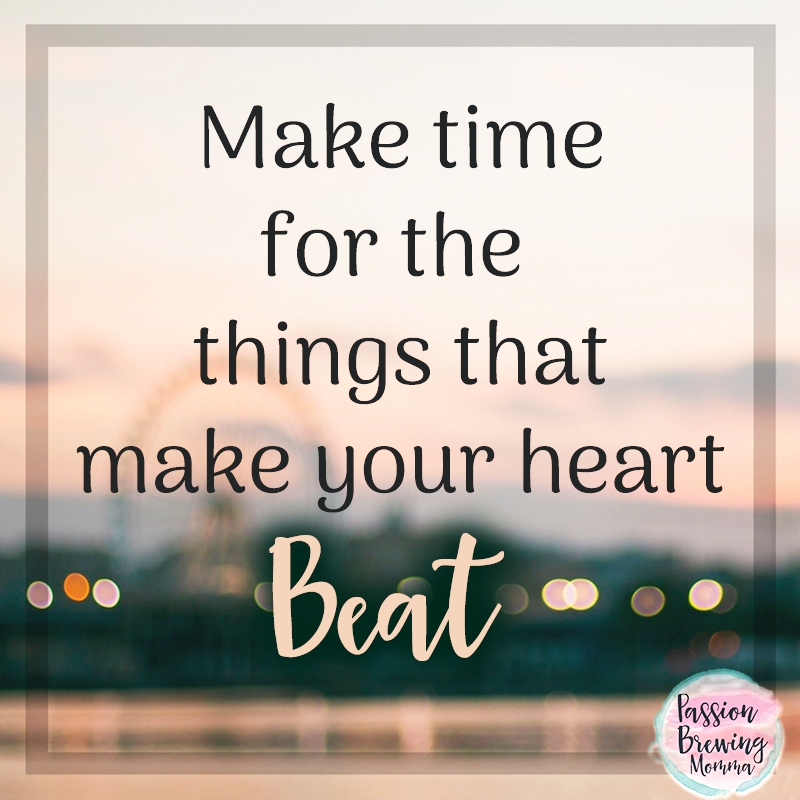 This Week's Momma Challenge
I want you to think about becoming a morning riser, or night owl. Make a goal to sacrifice at least 10-20 minutes of sleep this week.
Check out my last Passion Brewing Momma podcast episode about finding your happy place!
---
Here's an outline of the sweet stuff in episode three:
Making time for what you love
Why YOU time is important
How to make time for you when you have no one to watch your kids
Thank you for stopping by, I hope you enjoy the show! I promise you, mommas, it will be well worth it to find YOU time! May your day be filled with coffee, mountains full of laundry, and a little bit of sunshine. For we never know what goodness the day can bring until we fully love who we are.
Once you listen, feel free to leave a comment/suggestion/question below.
Are you a momma that has a passion for something and want to share with us?
Go fill out the interview form and schedule an interview.
I'd love to connect and hear your story!
Where to find me:
To subscribe find me on your podcast app. If you don't have an app here's some I suggest:
For Android-Podcast Addict
---
Subscribe
Join the newsletter to get the latest updates.
---
---