I've spent several years trying to pinpoint that one thing. The one thing that will make me happy.
The hobby that won't get buried in my closet waiting to be finished.
Something that will make a tiny dent in the world around me.
That one thing I can claim as my own.
As a mom of three, it's hard to hold onto our own sandwich without someone wanting a part of it.
Better yet our sanity.
So how can we find that one thing that will give us the spark of happiness we are looking for?
Through the few years that I have realized the importance of having something for me, I know this.
Making things with my Cricut machine is my absolute favorite. (I get to be creative without owning any crafty skills)
Check out what a Cricut machine does and why you might like it too!
I love writing despite the fact I'm not very good at it.
Even though I've discovered these things I love doing, I've failed to recognize the simplest way to find happiness.
Are We Really That Busy?
Recently, I visited a dear friend.
Her life circumstances required a much need for my physical presence saying, I'm here for you.
It's something I've repeatedly uttered out of my mouth out of pure hope that it would take some pressure off the pain in her life and the deep wound in our relationship.
Honestly, I've been whipping out these band-aids for far too long. Hoping to make a quick fix for my lack of presence.
Simply saying, well if there's anything you need, I'm here for you.
It's not that I don't mean what I say, but it's similar to donating my clothes to Goodwill.
I bring my big black trash bag of overflowing clothes to the curbside drop off. Feeling like I've done a good thing.
But, in reality, I've given nice things that don't fit and holey worn items that somebody might find for good use.
In all fairness, it's putting a quick fix for my want to give and my need to declutter.
I'm not discrediting Goodwill. I shop at Goodwill.
But, it's my crutch when I feel overwhelmed.
Overwhelmed by the consistency of having to do everything and never having any time.
So when I quickly mutter, I'm here for you,
It's my quick fix for my desire to be present and my unwillingness to actually be present.
During my visit with my friend, I noticed my lack of presence.
Presence in listening.
Presence in loving her despite the miles that separate us.
*This post contains affiliate links and my family will be compensated if you make a purchase after clicking on my links.
And my lack of taking the focus off the business of my life and placing my eyes on her storm.
Sometimes it takes being in someone else's storm for us to realize the importance of slowing down.
The impact in simply being the person we are every day.
Even in the last few years, I've written about self-care I've failed to realize the simplest way to find happiness.
And that's simply being present.
Being present and being you. The only you God created.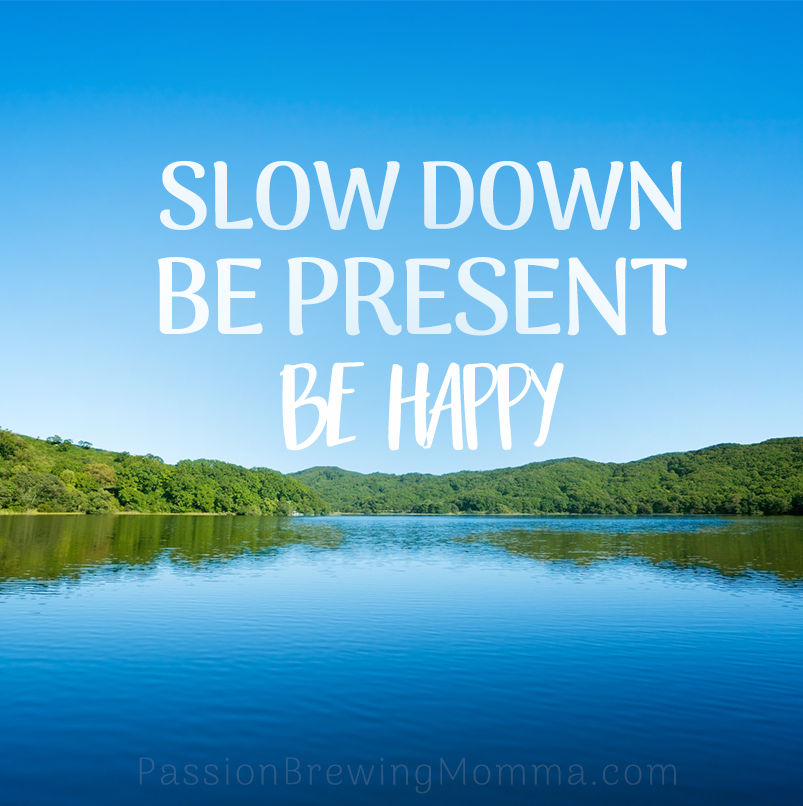 The Simplest Way To Find Happiness
The simplest way to find happiness is finding the person beneath the mess, the chaos, the pain.
It's saying no when we want to say yes.
And loving you for you. Even when you feel unlovable.
It's yet so simple and yet can be so complex if we let the disease of busyness enter our core.
But, if we chose to remain busy. Telling ourselves we have too much on our plate. Covering our busyness with band-aids of false accountability, we can easily lose the people we so desperately care about.
We can even lose ourselves.
The Worst Lie We Tell Ourselves
Don't get me wrong. I'm no super woman.
I'm a regular screaming tea pot. My words fly faster than I can catch them.
Lately, our Sunday rest day is folding laundry and catching up.
My four-year-old son is pooping in his pants to get my attention.
(If that's not a wake-up call I don't know what is!)
And honestly, I need to be more physically present for my husband.
Fully listening, deeply admiring, and showing him I'm there.
But in the mess, in the craziness of life, I've told a lie I've been believing for far too long.
The lie of busyness.
That when my kids get a little older I will have time to make that phone call.
That people will understand that I can't be there because I have kids, they have kids, so they get it right?
My husband and I don't really need to make a date night, we will have that time when our kids are older.
And above all, that I can't slow my life down because that's just the way it is.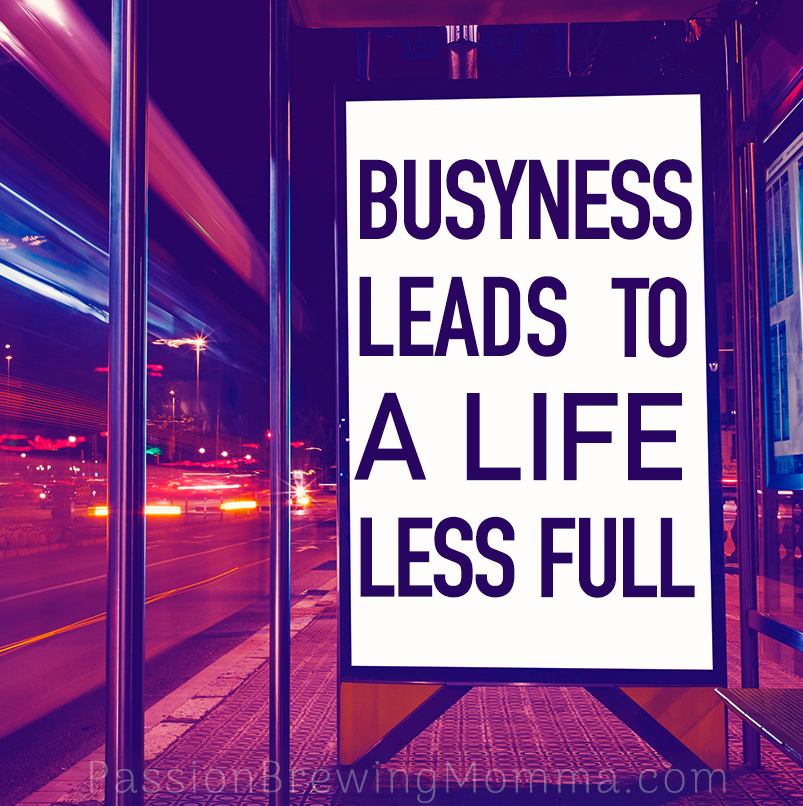 If you've believed any of these lies too, I invite you to read a book that's been one of my personal favorites.
It's called,
Present Over Perfect by Shauna Neiquist
*This post contains affiliate links and my family will be compensated if you make a purchase after clicking on my links.
Busyness leads to a life less full.
Instead, it's filled with worry, anxiousness, and constant stress.
So let's pause, and think of slowing down.
Because I don't know about you, but my life could use a little more happiness, a little more love, and a lot less worry.
Dear friends,
Let me challenge you to do one thing today. Take a close look at your inner circle. Your friends, your family, and your acquaintances. What band-aids of business have you been whipping out? And what's one way you could slow down and be present?
---
Here's an outline of the sweet stuff in episode 15:
The simplest way to find happiness
The number one lie we tell ourselves
Here are some resources discussed in the show:
Where to find me:
To subscribe find me on your podcast app. If you don't have an app here's some I suggest:
For Android-Podcast Addict
To listen on your favorite podcast app (mobile) you can use this url.
---
Subscribe
Join the newsletter to get the latest updates.
---
---