Do you believe messes can be turned into masterpieces?
Our very special guest is an Army wife momma that shares her passion for writing, reading, and crafting. She loves gathering women around the table to create and encourage each other.
She has a blog called My Messy Desk, her own Etsy shop, and hosts crafting workshops.
As you will be hearing Liz's story, I will be sharing my own mess and why I almost stopped podcasting.
I truly hope her ambition and creativity inspires you like it did me!
Make sure to share your thoughts in the comments below and share with your friends too!
About The Messy Desk Momma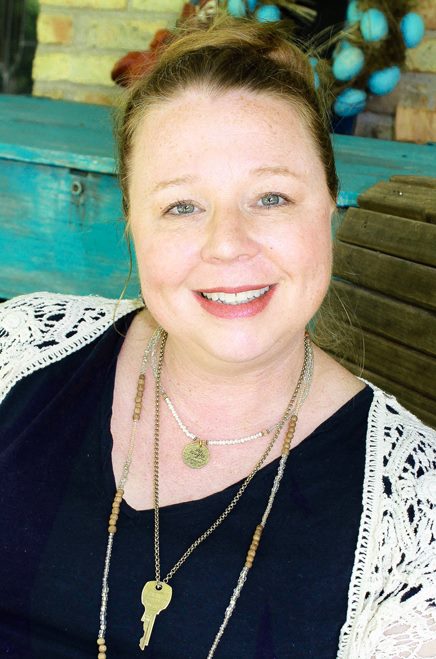 Have you ever wanted to travel around the world?
Well, Liz might have all the secrets to moving and packing we would need or ever want to know.
Liz grew up outside of Washington D.C. and from there she joined the Army. She's lived in Virginia, New York, Germany, Illinois, Texas, Korea, Colorado, Louisiana, and this summer she's moving to West Virginia.
This momma's love story is truly unique.
She met her husband in Korea while she was still on active duty.
He was assigned to the higher headquarters and when she was visiting his office building, someone introduced them.
He even had to call her ma'am!
They dated in Virginia, got engaged in Kansas and planned their wedding from Iraq.
Now they have two boys ages 9 and 11.
Go check out her 12 FREE scripture cards!
Where Her Passion For Crafting & Writing Began
Liz has always loved writing. When she was in Flordia cleaning out her Dad's house she found some ribbons she won from writing contests. He had kept all of her short stories she had written.
But, crafting is a new hobby for her.
And, she was exposed to it in stages. When she got out of the Army in 2007, she moved somewhere where she didn't know anybody. She kept meeting ladies that enjoyed crafting. They showed her crafts from stamping to scrapbooking.
*This post contains affiliate links and my family will be compensated if you make a purchase after clicking on my links.
She's picked up different skills over the years.
When she moved to Colorado, she had a friend that like this thing from Pottery Barn, but she didn't want to pay $175 for it. So she asked Liz to help her recreate it!
That's when she started having 6 or 8 ladies gather around together monthly to do a craft based on their interest.
Liz inspired me for my DIY bucket list photo frame craft.
Go check out her picture frame craft too!
How This Army Wife Refuels Herself
When it comes to crafting, that's definitely her me time, even though it's her business too!
Liz loves seeing women gather around the table, connecting and consoling one another.
And she gets just as much out of it for herself as she puts into it, maybe even more.
But, she even takes the time to recharge outside of crafting, writing, momming, and wifing.
Her husband encourages her to get away two-three times a year. So she goes on little mini-vacations, usually long enough to get a whole 24 hours alone.
She soaks her time with walking, reading, and praying to recenter herself.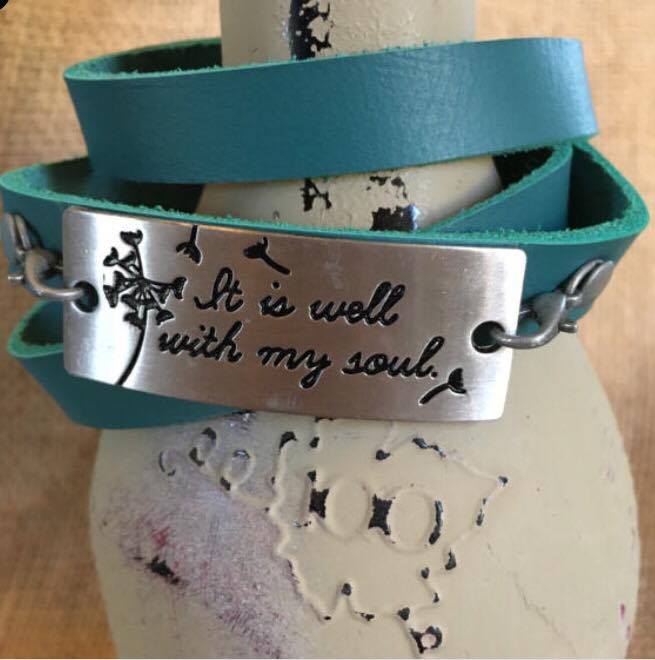 Where She Gets Her Crafting Inspirations From
Did somebody say Pinterest?
Liz gets most of her craft inspirations from Pinterest, but she always tries to put her own spin on it.
And she loves sprinkling her version of Christian encouragement in her crafts.
Other times she gets her inspirations from the women who ask her to recreate something they've seen.
Discouraged from all those pretty things we all see on Pinterest?
Liz gives us a little hint to wipe away our frustrations in the craft-making world.
As she says, what you see on Pinterest is no one's first attempt. You will find certain crafts that will resonate with you more, but there's no harm in trying anything you see.
So get your paint brushes and construction paper out, oh and don't forget your headphones! Liz gives some craft ideas to start with for those of us that don't think of ourselves as crafty people.
Tips For Starting A Craft Worksop
Want to make some friends, but are limited to knowing where to start? Hosting a Craft Workshop is a great way to get women together and step away from your kids a bit!
Here are some tips on getting started with your first craft workshop:
Find a tutorial unless you know it's something you do really well
Set a date and invite your friends
Create a supply list for things they need to bring with them
Have everyone bring a snack
Just have fun
Want to know what not to do? Me too!
Here's one thing not to do when hosting a craft workshop:
Don't give too many options because that can be overwhelming.
Liz's Tips For Owning An Etsy Shop
Owning an Etsy shop is becoming the new thing, especially for moms wanting to make some extra money. Selling isn't Liz's main priority, but it does help fuel her passion for writing and self-publishing.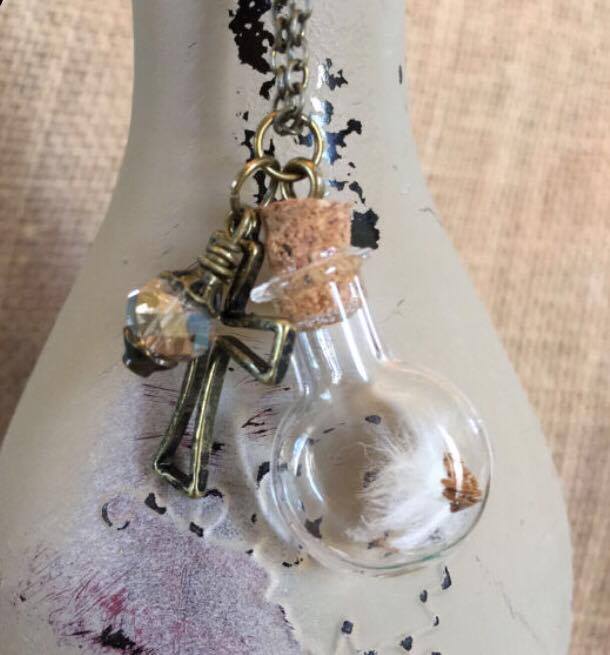 Here are 3 Tips for Owning an Etsy Shop from Liz:
It's not hard to set up, but if you're interested in making a substantial amount of income you have to work it
Repost your listings
You have to advertise yourself and let people know that you are there
Check out this dandelion diffuser necklace for essential oils!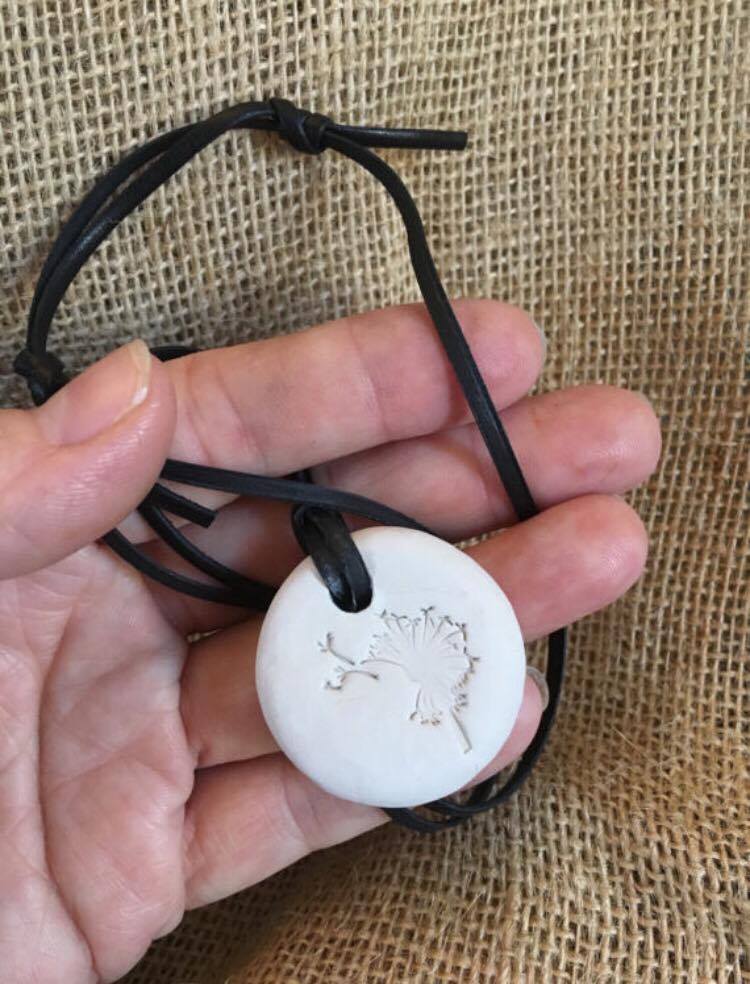 Why I Almost Stopped Podcasting
Have you ever wanted to give up on something you love? I call podcasting my frienemy.
If you're stumbling whether or not to try something new, or with the thought of continuing your frienemy passion, then I encourage you to take a listen to this Passion Brewing Momma episode.
Listen as I tell you what happened to almost end my love/hate relationship with podcasting!
Did you miss the last Passion Brewing Momma episode? Check out this momma's passion for creating memorial keepsakes!
Here's an outline of the sweet stuff in episode 14:
Tips on how to refuel yourself
Where to find some craft inspirations
How to connect with other women
Tips on starting a craft workshop
Liz's experience on Etsy
Encouragement for when you want to quit
Thank you for stopping by, enjoy the show!
May your day be filled with messes, beautiful and broken, and a little time for you. For we never know what goodness the day can bring until we fully love who we are.
Once you listen, feel free to leave a comment/suggestion/question below.
---
Here are some resources we discussed in the show:
How to Connect with Liz:
Where to find me:
To subscribe find me on your podcast app. If you don't have an app here's some I suggest:
For Android-Podcast Addict
---
Subscribe
Join the newsletter to get the latest updates.
---
---