Have you ever wondered what it's like when your passion turns into a Christian business? In this episode, we talk with Leah Heffner about how her passion for writing led to a marriage course and her own shop.
The fun thing about this episode is that you don't have to be thinking of turning your passion into a business! Leah gives great advice on friendships, balancing mom-life with marriage, and how we can make a big difference right from our cupboards.
I truly enjoyed getting to know this momma's story and I hope you do too!
About The Life Around The Coffee Cup Momma
Want to know what it's like to move 8 or 9 times in a seven year period? Well, you can ask Leah for some advice on how not to pull your hair out! This momma is a strong beautiful wife of seven years. She has three kids and one one the way in July. Both Leah and her husband work at home while balancing homeschooling, 26 chickens, one duck, and a goose.
Growing up her family did musical theater together for fun. In high school, volleyball was her thing, but her speech teacher saw a different light of possibility for her. Her teacher desperately wanted her to be on the speech team.
But, God had a particular direction for her family. Her dad joined a seminary college leading them to move away. The speech team got crossed off along with the path she could have taken once she graduated. Instead, Leah finished her college degree with a French Education major.
We all have our own story worth telling. After Leah taught French for three years, with all the moves, and her second baby she started her own passion for blogging. For her, it was all about finding that community and rhythm and doing that where she was as a mom.
Her husband's first business dream started with flipping houses. He started an online business to learn about real estate. But, behind it all, he gained all the marketing information they needed to start their own Christian business.
They both love to speak and have ministry ingrained in their hearts. They are a lovely couple with excellent entrepreneur ideas, goals, and expertise.
How Encouraging Women in Faith, Friendships, Marriage, and Motherhood Helps Her as a Mom
For Leah, her goal is to be an intentional mom and an intentional wife. Encouraging other women in these walks of life helps her achieve her goals as well. It's a way to keep the things she's doing in check.
It's also a way of recognizing her value inside of her four walls and outside too. In fact, as she points out, as women we all want someone to see us and invite us in. When we invite others in that's how our world grows. By giving we receive.
All About the Making Marriage Matter Course
Want to know more about what it's like when your passion turns into a Christian business? In this episode, Leah walks us through how her Making Marriage Matter course took off.
Every now and then she checks in with her followers and sees what they are struggling with. Before she created the course, most struggled with fitting time for their marriage. So, she decided to take a hard season that turned around with a little thankfulness and transformed it to help others.
For two years her marriage hit a hard season. They both decided to pay off their student loan debt, projected pay off in four years, but they successfully did it in two and a half! Leah and her husband both started having health problems along with a new baby. After this season settled a bit, the traditional November 30 days of being thankful post started coming out.
So, Lead decided to dedicate time to looking up 30 biblical things that her husband is, or what he should be. For 30 days, Leah posted the things she was thankful for her husband, along with the things that he was not, but she trusted God to grow. Doing this laid a strong foundation for their marriage.
When proving the results of her course, she did some research. Has anyone ever heard of John Gottman? He's the man who can predict a divorce with only a few minutes of watching a couple interact! He says you need 5 positive interactions of every 1 negative interaction. So Leah proposes, if she could make a list of 5 things that she's thankful for, then she already has 5 positive interactions when that 1 negative reaction occurs.
Listen to the episode to find out ways to test-proof your idea!
When Your Passion for Writing Turns into a Christian Business
Every business is hard to start. But, if you are thinking of turning your passion into a Christian business go into it prayerfully! If you are going into business with your husband, Leah suggests knowing what your comfort level is with each other. And, of course, pray together.
Leah and her husband launched The Red Oak Collective six months ago. It all started when Leah wrote encouraging messages on her blog. She would write something compelling and then a lightbulb went off, this would be great on a coffee mug, or a shirt. After a year of this idea brewing, she talked to a designer. Her husband nudged her into making these products for Christian encouragement.
Leah and her husband have a mindset for marketing and business. She found a very logical fix for keeping that encouragement we want to stick with us, stay with us! As she puts it, we consume so much content every day, but if you have something that really sticks out to you, don't you want to carry it around with you!
The cool thing about The Red Collective's products is that every item has a story behind it! Listen to the episode to find out more behind their creations and store!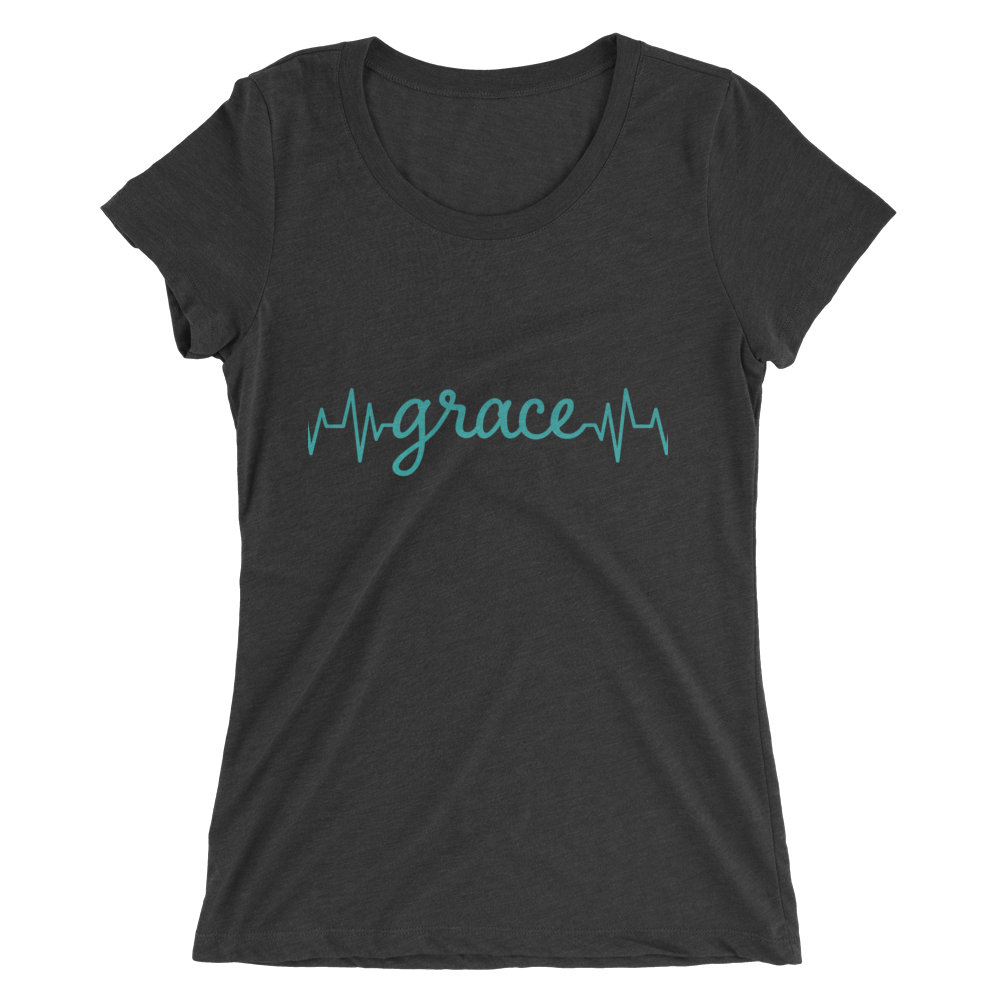 Want to hear some more exciting news? Leah is launching her own podcast soon and her husband just launched his! It's called Our Daily Rest Podcast with Matt Heffner. His encouraging words will be added to The Red Collective's products too.
Being a Missionary Right From Your Kitchen
When my babies got a little older I longed to go on a missionary trip. In fact, almost everything my church was involved with in the community I couldn't do. Let's just say it's hard to be responsible for kids and serve without having a babysitter.
That's why I love the ministry Leah and her husband support. In fact, if you buy their Making Marriage Matter course they will donate 10% to The Apparent Project.
Haven't heard of the Apparent Project? What exactly is it and how can you help?
Parents in Haiti struggle to provide for their families and as a result, they end up putting their children up for adoption. A living daily wage in Haiti is $15, and some only make $5 a day because they can't find jobs. So the Apparent Project creates jobs for the parents.
They take cereal boxes and they turn them into jewelry to make jobs for the parents. The beautiful thing about this ministry is that when the parents don't have money to feed their children, they feed them with a mixture of oil and dirt. This same clay is used to make beads that provide income for the families to stay together with the proper resources.
The parents make bracelets, earrings, and Christmas ornaments too!
Every parent earns a living wage. The ministry also provides career counseling to help them get what they want. Some strive to get their children back, and others want to add a room to their house or look into buying a house versus renting. They even offer daycare and preschool while the parents work.
So do you want to change lives right from your cupboards? You can make a difference by sending in cereal boxes. Just one cereal box creates 11 jobs and 50 beads! So you don't have to be the mom that travels the world. You can make a difference right from your kitchen, or by purchasing the Making Marriage Matter Course.
Craving a mom-get-together with your friends? You can order a party box to help support them as well.
What's Leah's Favorite Cup of Coffee?
I love getting the fun facts about our special mommas. So for this episode, I asked Leah how she likes her coffee. Since this momma's currently pregnant, she decided to give up coffee for now. But, she loves a french press with a splash of milk and stevia. And if you want to take her out for a cup you can order her anything with caramel and she will be in love!
---
Here's an Outline of the Sweet Stuff in Episode Eleven:
The ins and outs of when your passion turns into a Christian business
How encouraging others helps Leah's mom-life
All about the Making Marriage Matter course (inside tips of proof-testing your business idea)
How she started a Christian business with her husband
How you can change the world right from your cupboards
Here are the resources we discussed in the show:
How to Connect with Leah:
Where to find me:
To subscribe find me on your podcast app. If you don't have an app here's some I suggest:
For Android-Podcast Addict
---
Subscribe
Join the newsletter to get the latest updates.
---
---