When I became a mom it was the scariest day ever. All of a sudden I was responsible for this tiny human being.
Nine hours of anxiously wavering through contractions not knowing how a baby would escape my body.
How would it feel?
What would it be like to wrap my arms around a child of my own?
No one dare warned me about the exhausting pushing marathon I would encounter.
And when my eyes grew heavy and my body craved rest it was no longer about only serving my needs.
Six years later, looking back at all the battles I had to face, I want to share with you some things I've learned along the way.
10 Things I Wish I Told Myself When I Became a Mom
1. Don't Let Opinions From Others Form Who You Are as a Mom.
From soothing their little cries to making them conquer the playground with confidence, we learn how to be the best mom to our kids (even when we don't feel like we are doing an awesome job).
We discover what they need and how to steer them in the direction they need to go. When I became a mom I didn't realize all the harsh opposing opinions that existed in the mom realm.
I've felt the mean glowing stares of disapproval over the things I do as a mom.
And I'm sure as my journey in motherhood continues, these stares will only grow brighter and louder.
There will always be someone who disagrees with our parenting styles, or how we handle our child's reactions. I've been the mom who changes what I do based on the opinions of others. Or, changing what I do based on what I assume people are thinking about my not-so-awesome mom skills.
It's utterly exhausting trying to be the mom who fits into everyone else's acceptance.
Let's not base our decisions on what other people think is best.
But rather what you think is best and what God leads us to do.
2. The Importance of Having Something for Yourself.
When I became a mom I didn't realize I could get so wrapped up in serving my family, that I would forget about refueling me too.
Having something for me changed my life as a mom.
I truly wish someone told me this sooner.
Having something for yourself helps you discover the woman beneath motherhood and helps ease that mommy-burn-out we all hate.
And more than likely, if you're craving something more, God has something more for you. God weaves multiple strands of purpose into our lives. We just have to be open to accepting his vision versus ours.
Even if we think our passion is small and unusable to God's greater good doesn't mean it is.
God uses everything, good and small, to glorify His kingdom.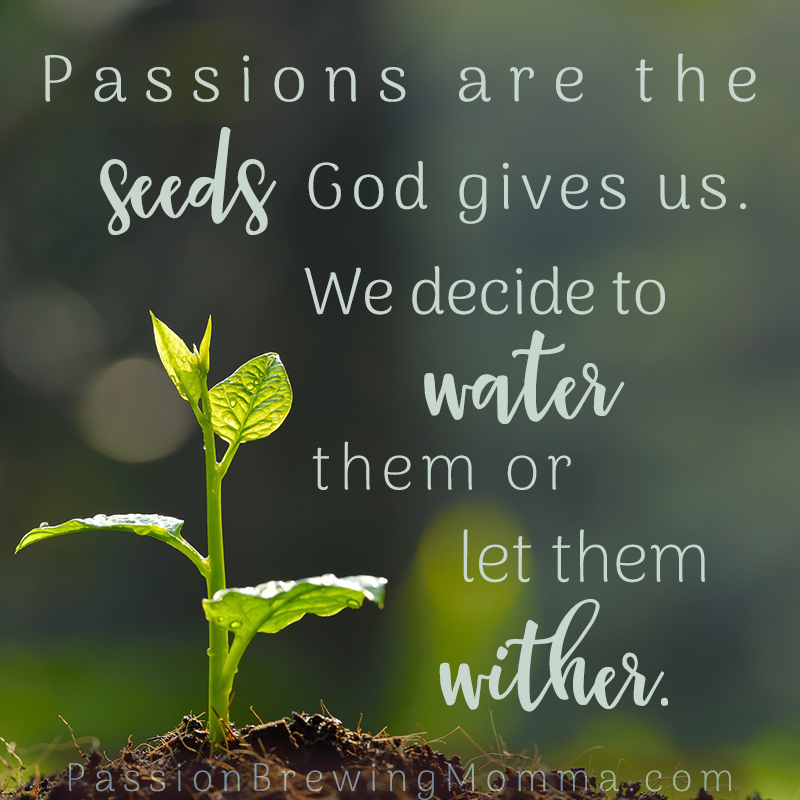 Don't know how to fit time in for you?
Listen to the Passion Brewing Momma podcast episode of Making Time for Things You Love When You Have No One to Watch Your Kids.
3. Toss the Guilt of Not Having a College Degree.
Throughout high school teachers drilled into our minds that if we didn't have a college degree we wouldn't make it in the real world. So when I became a mom with no diploma hanging on my wall I felt like a failure.
Instead of being grateful I was shameful. I am very blessed to be a stay-at-home mom of five years. God knew the plan he had for me, I didn't. All that guilt and shame I piled on myself only caused me unnecessary grief.
Instead of feeling guilty, I would have told myself to lean on what God had in store for me, rather than the expectations of today's society.
4. I'm Not a Bad Mom for Not Doing the Things I See on Pinterest.
Oh, mommas, I fight this battle constantly. I love getting fresh ideas and recipes from Pinterest, but it's so hard to get wrapped up in all that we are not doing.
May I hand you a dose of grace today.
You are an awesome mom without doing all these things you see on Pinterest!
Somehow we can get stuck in this downward spiral of not doing enough. From fixing our family good healthy meals to having the best home decor, and why not throw in the 101 craft ideas to do with our kids.
Use Pinterest as a fun way to look for new ideas.
When we start to get in that funk of thinking we are a bad mom for not doing all those things on Pinterest, take a break from it!
5. Having the Next Best Baby Gadget and Keeping Up With Current Trends Doesn't Matter
I love that I live in a time where there's a lot of fun baby accessories. But, when I became a mom I had a hard time figuring out what I really needed.
Would I really need a baby playmat, a swing, a bouncer, and a rocker?
When you are like me and don't have a lot of money to splurge on baby items it can be overwhelming and stressful.
Now with baby number 4, I'm here to tell you that you will be just fine without all of it.
The only baby items that are a must-have for me are a swing and a rock-and-play sleeper.
Okay, and maybe a baby carrier, but that's because I have my hands full with two others.
Another pressure I felt when I became a mom is family pictures. My Facebook feed was filling with family pictures, not every year, but new beautiful pictures every three months, if not every month. These were not your regular everyday pictures, but professional pictures with the best matching family outfits.
With being a stay-at-home mom we didn't have the money to buy matching outfits and have professional pictures taken. And looking back I'm perfectly okay with my smartphone pictures that captured messy faces and striped shirts and polka-dot pants.
It can be tempting to fall into keeping up with current trends.
But making your own family traditions and shaping your family your style is so much more beautiful.
6.Friendships Are Not Just Important, But Necessary.
Friendships are hard in the season of motherhood! We are adjusting to new lifestyles and trying to figure out who we are as mothers. Some of our old friends don't have families and others don't understand why we have to say no to certain things.
But, friendships are not just important, but necessary.
We need a friend that won't judge our parenting decisions. We need someone willing to listen when we are going through a tough season with our kids. And most importantly, someone to keep us spiritually accountable.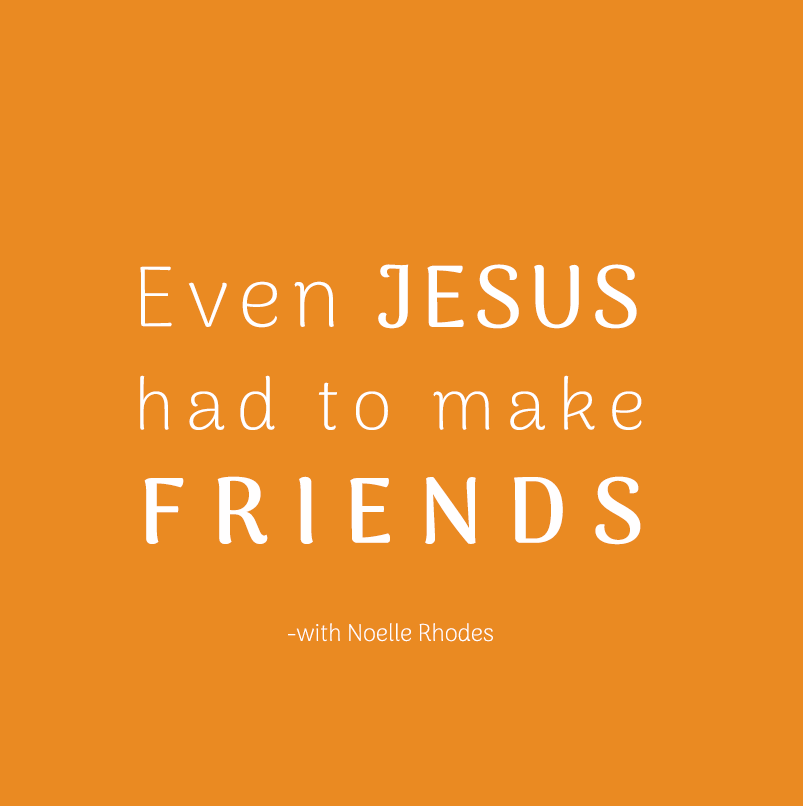 Noelle Rhodes is a dear friend I've gotten to know through my writing journey. I had the honor of speaking with her on my podcast.
In this Passion Brewing Momma episode, we talked about friendship in the season of motherhood.
Go take a listen to this Passion Brewing Momma episode about friendship in the season of motherhood.
7. Trust Your Instincts Even When Everything Goes Against Them.
After losing our three-month-old son, parenting became more worrisome with our second. I constantly stared at my daughter's chest making sure she was breathing. The first few weeks my eyes barely rested and yet I am so thankful for these extra worries.
One day I noticed she wasn't breathing right. I rushed her to the ER and they told me she was fine. On our fourth trip there in under a week, I started to think maybe the problem was me, not her. Maybe my worries caused me to over-think these issues I felt were so severe.
But, on that fourth trip, they noticed her oxygen was lower than normal. The doctors monitored her for several hours. Her doctor knew my extreme anxiety over losing her too, so I think he admitted her more for my sake than hers.
Several hours later they rushed her to a children's hospital. Her oxygen kept dropping and they couldn't figure out why.
Days later we found out she had a condition called Laryngomalacia. Laryngomalacia causes the tissues by the vocal cords to collapse resulting in the airway to be blocked. We also discovered through more tests she was aspirating. This meant she was getting fluid in her lungs while eating. She was on close observation for almost two years! I can't imagine what could have happened if I ignored my gut instinct. These are never wrong my friend, stick with them even when everyone tells you that you're wrong.
8. Don't Sweat the Small Stuff.
I know how easy it is to get bent out of shape from the smallest thing. I used to panic if I didn't have my twenty plus items packed into the diaper bag. How would I survive without an extra pair of clothes and boogie wipes? Maybe you're not an over-packer like me. Perhaps you freak out over big sticky messes or overdue items at the library. But, whatever your freak out moment is, take a moment to just breath. You will survive and so will your kiddos.
Check out Shelia's 10 Ways to Banish the Stay-At-Home Mom Blues.
9. Worry Less About a Clean House and Focus More on Quality Time with Your Kids.
I have a bad habit of making my house look not livable when I have company.
What do I mean by that?
I excessively clean when I know I am having company.
The toys are all neatly stacked and my normal sticky table becomes sparkly clean. I make our house look like we don't live in chaos. I know when I have put more effort in cleaning than spending quality time with my kids when my son says, wow it's clean in here.
Now I'm not suggesting you live in chaos, but remember the people who are going to judge you for the way you live in your house are not the people we should spend our time with. Because it's more important to cherish these precious moments with our kids.
10. Make Reading God's Word a Daily Habit and Pray When Things Get Tough.
When I became a mom, my Bible laid by my bedside, but I rarely opened it. Now my Bible is part of my daily survival. I need to soak in the word before my day gets crazy. At first, my kids would drill twenty questions in as I read, but now they know to be quiet when my Bible is cracked open. Now with a baby and two youngsters, I find it easier to read in the First Five app by Proverbs 31. I absolutely love it!
I also had to learn to use prayer often. Being a stay-at-home mom can be a lonely job. When we feel weighed down, weak, and over-run it can be a struggle to bunker down and just pray. For one, prayer doesn't always give us the result we want. But, when we do pray we form a reliable relationship with God. And it helps us realize we are not as alone as we feel.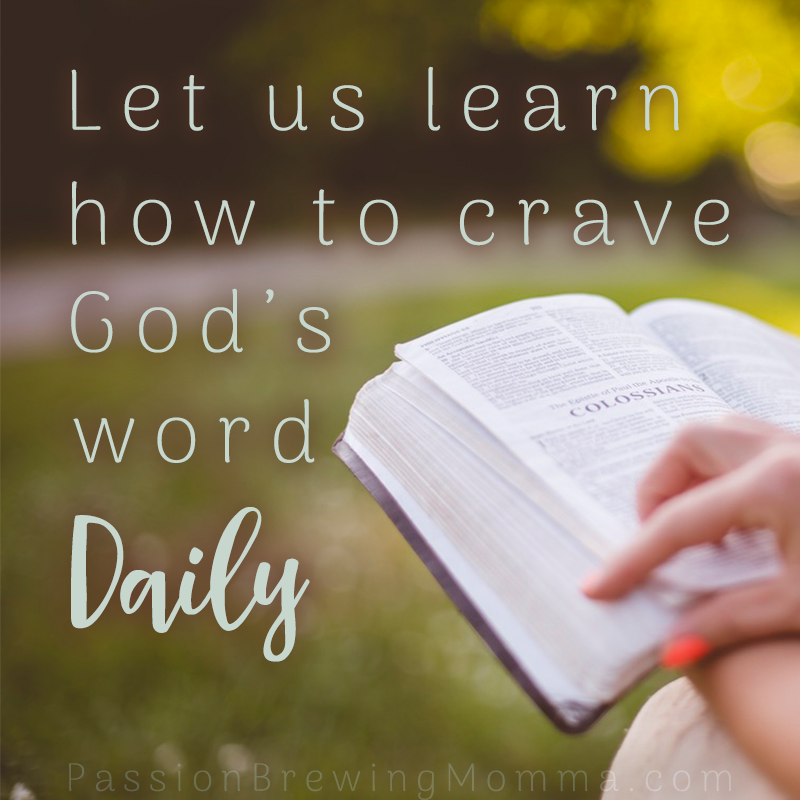 Want to teach yourself to crave God's word?
---
Dear Momma,
I hope you can find hope in this today. It's not easy being a mom. It's hard knowing if we are making the right decisions for our kids. But, I pray that we can both lean on God's wisdom, love, hope, and peace in this crazy beautiful journey called motherhood.
Your friend,
Whitney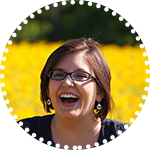 ---
Subscribe
Join the newsletter to get the latest updates.
---
---